Thursday, April 24, 2014
Anne Barnard: "Each side blames the other for fueling
sectarianism
. " Wait, Ms. Barnard. Did you not maintain for two years that it was Bashshar Al-Asad who introduced sectarianism in Syria by referring to his enemies as Sunni terrorists, until the New York Times was forced to print a correction because you failed to produce one speech as evidence? Did you change your tune?
Posted by

As'ad AbuKhalil
at 10:47 AM

Wednesday, April 23, 2014
This account (and others in the Western press) does not mention that the Minister of Health was appointed a special adviser to the King with the rank of Minister after his
dismissal
.
Posted by

As'ad AbuKhalil
at 11:43 AM

This is rather
hilarious
. Let me ask: is NATO-ruled Libya better off than Russian-ruled Crimea?
Posted by

As'ad AbuKhalil
at 11:42 AM

Asked whether the U.S. assessment is bolstered by other information that is not publicly available, Psaki said, "We're looking at a fair share of classified and unclassified information," including the photos, most of which are publicly available on social media.

The photographs include

a

bearded man whose uniform bears a Russian special forces insignia.

He was pictured among armed separatists in Kramatorsk and Slovyansk last week. Another photo shows the same person in Georgia during a 2008 incursion by Russian

troops

." Don't be fooled. This one man is an army of one and is more dangerous than the hundreds of thousands of US troops in Iraq and Afghanistan in the last decade.
Posted by

As'ad AbuKhalil
at 11:38 AM

""
We have indications
of the use of a toxic industrial chemical, probably chlorine, in Syria this month," State Department spokeswoman Jen
Psaki said
."
Posted by

As'ad AbuKhalil
at 11:35 AM

"American Matthew VanDyke, 34, describes himself as a revolutionary activist and combat veteran of the Libyan Revolution. He's also a documentary film-maker and media commentator who joined the rebels in Libya in March 2011 before moving to Syria a year later. In Syria he began to "help the revolution, filming, advising rebels, and some other projects that I haven't talked about publicly", he says.
"I was motivated by a combination of personal reasons - I had good Libyan friends there whom I had known for years who needed help - and ideological reasons. I travelled the region for years by motorcycle and saw the effects of authoritarianism on the region and its people," he says, adding he is Christian and has never converted, although some rebels suggested
he do so
. "
Posted by

As'ad AbuKhalil
at 11:33 AM

Read this account. I kind of expected such accounts to appear in 2011 but to read this today is only possible if you disregard the developments on the ground in Syria over the last two years. This is a fantasy world that is only believed by Western groupies of the Syrian/Saudi/US/Turkish/Qatari "
revolution
". It is not said in this article that the leader of this ostensibly feminist "revolution" is a tribal polygamist personality hand picked by the Saudi King due to family relation.
Posted by

As'ad AbuKhalil
at 11:32 AM

"Police told him he had been placed on the US no-fly list, although he had never in his life been accused of breaking any law. Another FBI visit soon followed, with agents wanting to know about the "local Omaha community, did I know anyone who's a threat", he says. "I'm just very frustrated, [and I said] what can I do to clear my name?" recalls Shinwari, 30. "And that's where it was mentioned to me: you help us, we help you. We know you don't have a job; we'll give you
money
." "
Posted by

As'ad AbuKhalil
at 11:30 AM

" "My sleep is my break": Exploitation of domestic workers in Qatar paints a bleak picture of women who have been recruited to work in Qatar on the basis of false promises about salaries and working conditions, only to be made to work extreme hours and seven-day weeks. Some women described how they were subjected to appalling episodes of sexual and physical
violence
."
Posted by

As'ad AbuKhalil
at 11:29 AM

"The Houthis have long proven to be a thorn in the Saudis' side: They have endured several military campaigns by Riyadh, including a major Saudi offensive in 2009 led by former Deputy Defense Minister Prince Khalid bin
Sultan
." (thanks Amir)
Posted by

As'ad AbuKhalil
at 11:26 AM

"He defended the coup that overthrew the elected Muslim Brotherhood government of Mohammed Morsi last year, saying "the Muslim Brotherhood government was not simply a bad government. It was systematically taking over the traditions and institutions of the
country
."" (thanks Basim)
Posted by

As'ad AbuKhalil
at 11:25 AM

"Has won the following decorations, medals, awards and honors:
"...Syrian Order of Merit, Grade of
Excellence
..."
Posted by

As'ad AbuKhalil
at 11:24 AM

Imagine if the tables were turned: an Arab who traveled the world looking for children to molest? Can you imagine the cultural and religious generalization? Why do Western criminals always defy generalizations and classifications? " An alleged child predator who taught at schools across the world for more than four decades may have more victims, and the FBI is trying to track them down, the agency's Houston bureau said Tuesday.
William James Vahey killed himself in Luverne, Minnesota, last month, two days after a federal judge in Houston said authorities could search one of Vahey's thumb drives that allegedly contained images depicting sexual assault on children, CNN affiliate KPRC reported.
There were images of at least 90 victims, dating back to 2008, and the FBI is encouraging additional alleged victims to come forward. The images on the thumb drive allegedly belonging to Vahey showed boys, estimated to be between 12 and 14 years old, asleep or unconscious, the agency
said
." (thanks Rouba)
Posted by

As'ad AbuKhalil
at 9:00 AM

There is something special or peculiar about the war criminal status of Samir Ja`ja`.
1) He, along with Bashir Gemayyel and Elie Hubayqah killed and committed massacres in their own hands.
2) Ja`ja` was put through one of the most professional and fair trials in contemporary Lebanese history and was found guilty of killing former prime minister, Rashid Karami (a crime of assassination that did not outrage the Western world and its bogus "international community). Read the transcript of the trial as they were published in a big volume. The presiding judge of the trial of Ja`ja` is now a presiding judge in the Hariri tribunal in the Hague.
3) Ja`ja`, Gemayyel and Hubayqah received their training and indoctrination in the ranks of the Israeli enemy army.
4) the process that rehabilitated war criminal Eli Hubayqah (at the hands of Rafiq Hariri and his allies in the lousy Syrian regime) paved the way for the rehabilitation of Ja`ja`.
Posted by

As'ad AbuKhalil
at 8:57 AM

Ja`ja` wants to combat: "
de criminalité, d'homosexualité, de terrorisme
". If Hasan Nasrallah were to have uttered such homophobic words, the entire group of Western correspondents in Beirut would have sent dispatches about the matter. Of course, don't expect the "liberal" Lebanese to utter a word about Ja`ja` because they belong to his camp, which is loyal to the Saudi regime. The Arabic version of the program identifies homosexuality as "deviance" the English version (all from the official versions of the Lebanese Forces website) refers to it as "perversion". (thanks "Ibn Rushd")
Posted by

As'ad AbuKhalil
at 8:52 AM

Tuesday, April 22, 2014
I don't read in the Western press that Syrian rebels
cut off
electric supply to Aleppo to punish the civilian population.
Posted by

As'ad AbuKhalil
at 11:29 AM

"State news media and government opponents reported that a car bomb killed numerous people on Friday outside a mosque in an area called March 8 Square
near a government checkpoint
." Look at the sentence. She always manages to slip in a phrase or a word to justify the deed.
Posted by

As'ad AbuKhalil
at 11:28 AM

Notice how all Western
dispatches
about the case left the identity of the kidnappers unknown. You would think that ghosts were behind the abduction. The freed hostages of course said that they were rebels.
Posted by

As'ad AbuKhalil
at 11:26 AM

"When I visited Cairo in 2011 I met and became friends with Razan Ghazzawi, the fierce feminist and Pasionaria of the resistance, who in a short time taught me a great deal about the revolution's
dreams
." We finally found out who actually lead the Syrian rebels.
Posted by

As'ad AbuKhalil
at 11:25 AM

"Earlier this month a hairdresser's shop and a café were bombed. There has been a spate of assassinations. Recent victims have included not just members of the security forces, who are often targeted, but Egyptian labourers, a French engineer and a much-loved local poet famous for publicly reciting his work during the revolution. A Turkish manager is pulling out his staff. "They are terrified," he says. "It is not worth
the risk
.""
Posted by

As'ad AbuKhalil
at 11:23 AM

"Yet Benghazians have a good story to tell, too. Their economy has bounced back. Neglected under Muammar Qaddafi's 42-year rule, businesses and buildings are springing up. A new shopping mall is packed with families buying clothes and cosmetics from shops with European franchises. People sip cappuccinos in trendy cafés. A once-drab road known as Venice Street hosts scores of ebullient retailers selling international brands. Cranes dot the city's
skyline
."
Posted by

As'ad AbuKhalil
at 11:22 AM

"For the people of Bethlehem up the road, Beit Skaria is a bleak example of what might yet happen to them. On all sides, Bethlehem is also being surrounded by settler bypass roads and by concrete walls higher than those that divided Berlin in the cold war. Earlier this month, Israel's defence ministry confiscated the largest chunk of private Palestinian land in years on Bethlehem's southern fringe to let smaller settlements, previously unauthorised by the Israeli government, expand. The population of Beitar Illit, an ultra-Orthodox settlement to the west of Bethlehem, in the Gush Etzion bloc, is set to grow from around 45,000 to 100,000 in the next six
years
."
Posted by

As'ad AbuKhalil
at 11:21 AM

"When a politician reignited the "third man" controversy in 1955, Elliott organised Philby's defence. Years later he even brought him back on the MI6 payroll, this time as an agent in Lebanon, where he reported for The
Economist
."
Posted by

As'ad AbuKhalil
at 11:20 AM

"
Russia spends more on its armed forces than any other country
save China and America
". This is like saying: Lebanon's army is the most powerful in the region save Israel, Syria, and Jordan.
Posted by

As'ad AbuKhalil
at 11:15 AM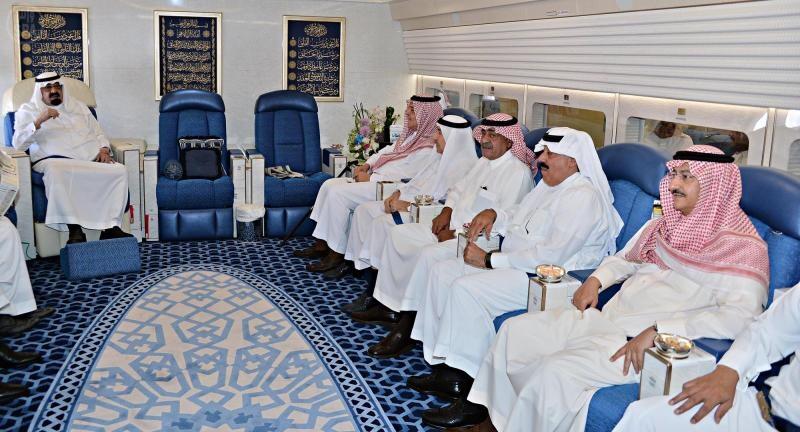 Posted by

As'ad AbuKhalil
at 11:12 AM

Look at this
editorial
in the Guardian. I never recall that it called for arming the Palestinian people.
Posted by

As'ad AbuKhalil
at 11:11 AM

"According to a court document filed in New York on Thursday, the Department of Justice agreed to distribute proceeds from the sale of the Fifth Avenue high-rise to families affected by alleged Iranian-aided attacks, including the 1983 bombing of the US marine barracks in
Beirut
. " Now the US has caused death and destruction in Lebanon, Libya, Iraq, Yemen, Pakistan and Afghanistan among other places. Does that US give victims of US bombs the right to confiscate US interests in the Middle East and sell them as compensation? The logic is the same.
Posted by

As'ad AbuKhalil
at 11:11 AM